Map of Online Communities
Reading Scott Fegette' blog I've found this cool map that hepls you navigate through the main communities existing online! The geographic areas are actually pretty cool because represent the estimated size of membership of their community.
I mainly surf and live in the sea of culture and in the ocean of subculture! Where do you 'live' on the map?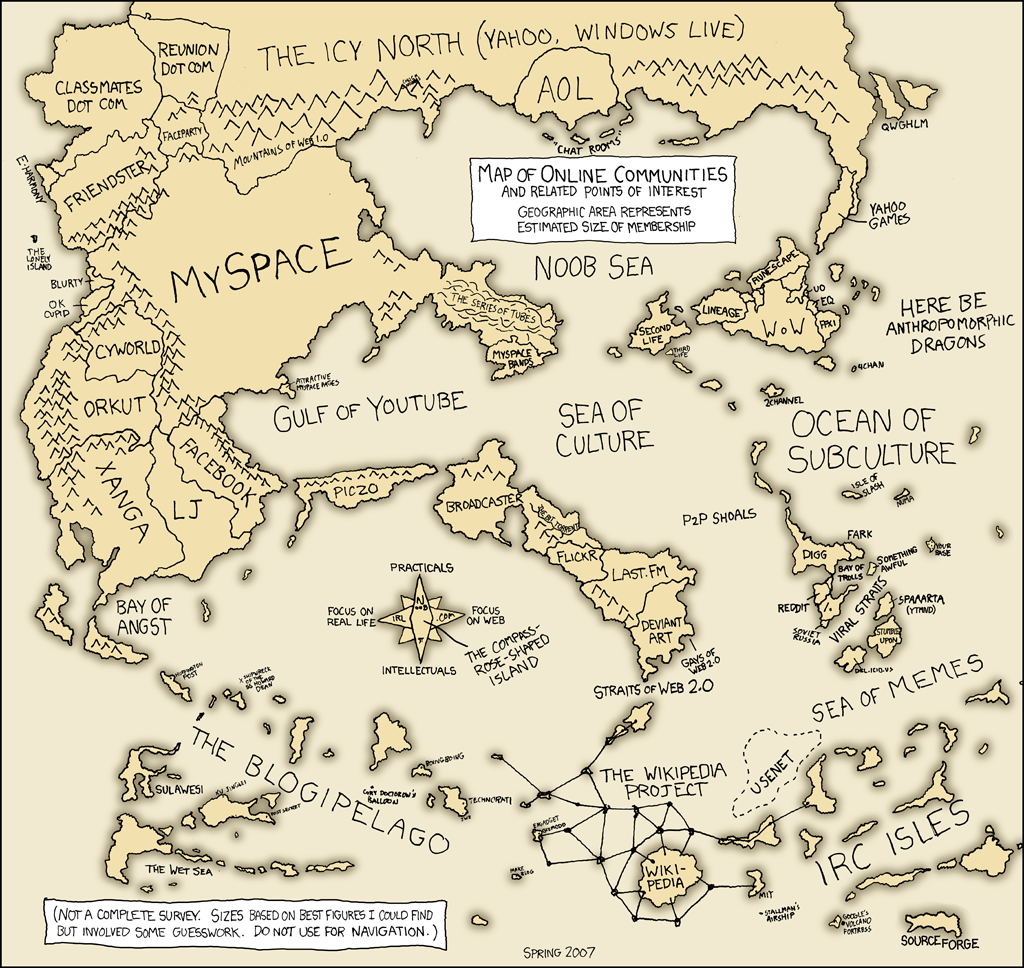 Andrea
If you liked this post, please consider subscribing to my blog
Do you want to send me a private comment about this post via email? No problem, you just need to click here »
By submitting "personal identifiable information", including your email address, through the comments form, you confirm that you have read and agree to the Site & Privacy Policy of AndreaVascellari.com.